Megon~Noël Creations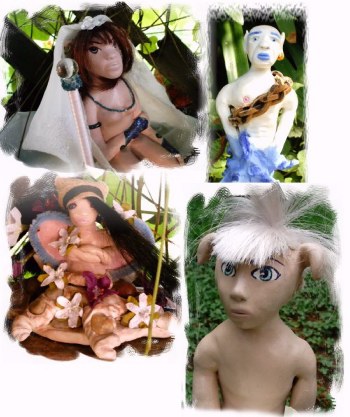 Welcome to Megon~Noël Creations!
This site is always changing and growing so be sure to keep checking back (or join the mailing list) if you want to be informed of major updates. If you'll look to your left; little Britney Jade will kindly escort you to my ebay auctions, and little Celest below her will take you to my Elfwood Gallery (Elfwood is an awesome site. If you haven't been, you should go ... and if you have, you should go again) But before you go rushing off, let me tell you about a couple of things I'm working on. First, expect to see more hand beaded hair (similar to Raelin's) I love the effect and even though designing and beading each wig takes weeks, its well worth it in my opinion. Now, on to the really cool bit of news. There is going to be a whole new section to this site that is dedicated to the twisted & bizarre. I have been inspired by fear & delighted by fright, my new line of sculptures will be those things that go bump in the night. Right now it is just in the designing stage, but I expect the whole section to be up and running within the next couple of months, featuring the first of the "Night Terrors". I'm really psyched about the whole process and I really hope that you'll come back and check it out when its finished. And to those of you who are not a fan of the frightening and twisted, don't worry. This section of the site will remain the same, I will not inflict my weirdness on the innocent. There will simply be a link (to the left) that takes you to a demented little place that I lovingly call ..... Nightmareland.
Please feel free to explore the site. Look through the gallery, send Megon~Noël an e-mail, check out the News & Events section for update information, sales, upcoming projects, and special events. Above all else, enjoy your time here!
If you would like to be part of our 'Great Links' page, please go to the 'Link To Us' Page to get the info.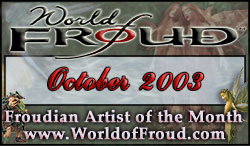 Contact Megon~Noël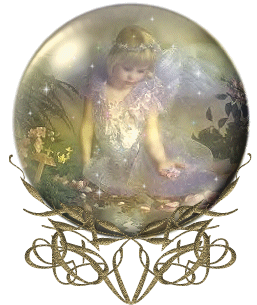 Visit Flock of Fairies to see more great Fairy Globes
© Megon~Noël