Megon~Noël Creations
|
home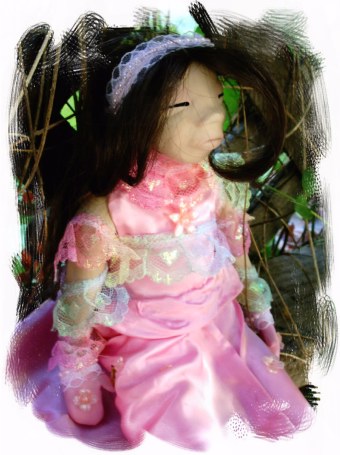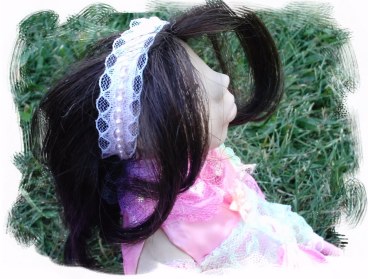 Arebella is a sleeping baby. She is an Asian Princess, wearing a pink satin outfit (Handmade & Permanent). Her outfit is adorned with several beads and flowers (some sewn & some glued) and trimmed in multicolored lace. She wears little pink mittens (painted on) to match the color of her unique outfit. Her dark brown hair is adorned with a beaded headband fit for a little Princess. Arebella is approx. 13 and 1/2 inches long, 6 and 1/2 inches seated. Price Not Yet Available.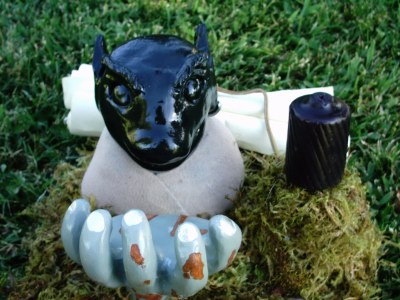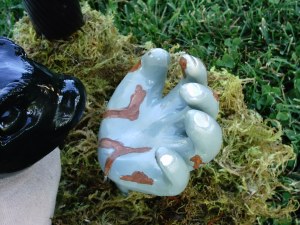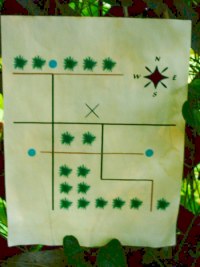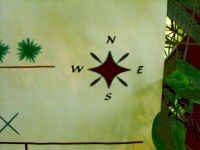 Sulken King Among Thieves. - Goblin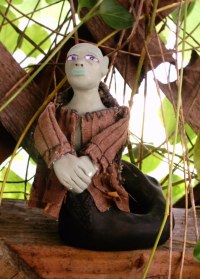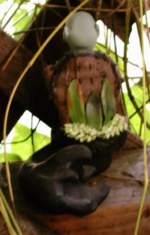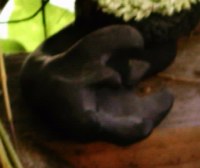 This is a Merrow. Merrows are a relative of Mermen and Mermaids, but Merrows are far more peculiar in appearance. This Merrow has green skin and hand-painted blue eyes. His lips and raised eyebrows are hand-painted a vivid green. He has a sleek black fin that is very unusual compared to typical Merpeople. He wears a unique handmade brown and black jacket. This piece is designed to stand freely. He is approx. 4 and 3/4 inches seated. $50.00 + S&H.

© Megon~Noël